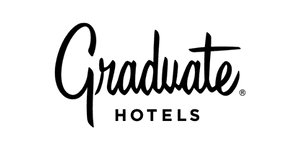 GRADUATE HOTELS
Official Hotel Partner of The Gemini Boat Race


We're more than just a place to stay. We're here for the moments that matter.

Graduate Hotels is a collection of hand-crafted hotels in university-driven towns around the globe. From the moment you walk through our doors, you'll be immersed in local culture and charm unique to each city.

We honour community and are here to celebrate life's moments – from bonds with teammates turned friends, to respected traditions and monumental wins.

We're proud to be the Official Hotel Partner of The Boat Race and a part of your moments that matter at Graduate Cambridge and The Randolph Hotel by Graduate Hotels in Oxford.

September 27, 2022
Four members of the Oxford and Cambridge University Boat visited the next generation of junior rowers at Ely College, Cambridgeshire to talk about their shared experiences, in and out of the boat..