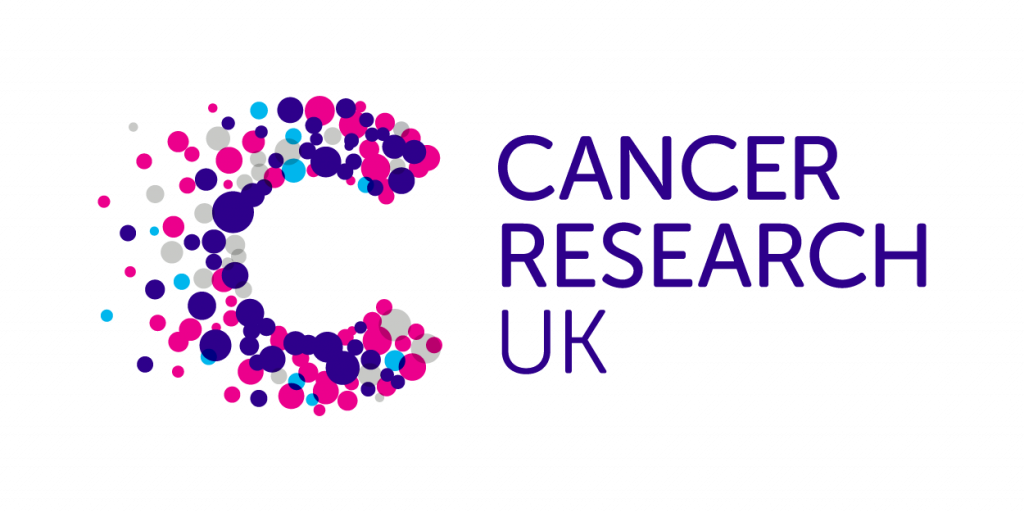 CANCER RESEARCH UK
Cancer Research UK are the world's leading cancer research charity and the biggest funders of research into cancer in the world, second only to the US Government. They are the only people tackling all 200 types of cancer, even the rarest and hardest to treat.
As the world's largest independent cancer research charity it conducts research into the prevention, diagnosis and treatment of the disease. It also provides information about cancer and runs campaigns aimed at raising awareness of the disease. On top of this, Cancer Research UK influence public policy through developing evidence-based policy to inform Government decisions related to cancer and research.

Thanks to their work, survival rates have doubled over the past 40 years. Today 2 in 4 people survive cancer, it is Cancer Research UK's ambition to accelerate progress to see 3 in 4 people surviving the disease within the next 20 years.Research is funded entirely through donations – Cancer Research UK receive no government funding so are completely reliant on donations to continue their work. They are working towards the day when cancer is no longer something to be afraid of.
Cancer Research UK Stories